Recycle Tires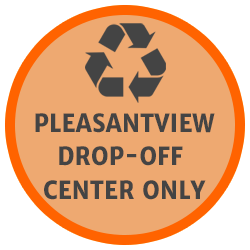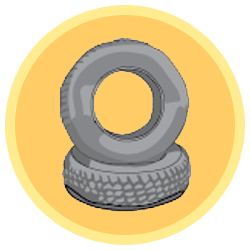 WHAT
Car and light-truck tires
Bicycle tires (must be in bundles of 10)
Motorcycle tires
Semi truck and trailer tires
Race car tires
Agricultural tires/Tractor tires (Under 4 feet in diameter and 1 foot wide)
But NO
No Bicycle Inner Tubes
No Off-road tires
No Golf Tires with rims
No Forestry, Logging, or Mining tires
No Skid-steer, Loader, or Earth-mover tires
No Heavy Equipment tires
No Airplane tires
No Tires over 10-ply
No Solid or gel filled tires
No Rubber Tracks of any kind
No Conveyor Belts
WHERE
Tires are accepted at the Drop-off Center in the Bulky Materials Recycling area. If you have more than 20 tires, please call our office at 231-348-0640.
HOW
On-rim and off-rim are both fine.
Remove dirt, rocks, water, snow and ice from tires before bringing them to the Center.
FEES
Have your load checked by the Attendant before unloading.
Car and light truck tires $4 each.
Bicycle tires bundle of 10/$4
Agricultural tires (i.e. tractor tires) $25 each
Semi tires $11 each
Some particularly large or heavy tractor tires are not recyclable. Size is limited to 4 ft. in diameter and/or 12 in. in width