Recycle Batteries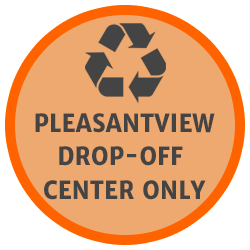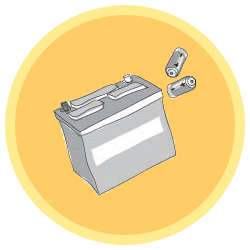 WHAT
Batteries from cordless devices
Household Batteries (including rechargeable)
Vehicle and Marine Batteries
Other Batteries
But NO:
We've never come across a battery we can't recycle, but call ahead 231-348-0640 if you have something very unusual.
WHERE
Batteries —both household and vehicle types—are accepted at the Drop-off Center in the Hazardous Materials Recycling area.
Household batteries can also be dropped off during business hours at the following stores:
in Petoskey at Preston Feather Building Center and Meyer Ace Hardware (both the downtown location and the one on 31 North)
in Pellston at Cook's Hardware
in Harbor Springs at Meyer Ace Hardware and Preston Feather Building Center
in Alanson at W.W. Fairbairn & Sons
Batteries are NOT accepted curbside or at the recycling drop sites.
HOW
RECALLED BATTERIES
Emmet County CANNOT recycle recalled batteries (i.e. hoverboard, Galaxy S7), but can accept them by appointment on Household Chemical Drop-off Days. Follow manufacturer instructions for their storage and transport. At a minimum, cover the terminals or connecting wires thoroughly with clear tape until you can dispose of them properly.
DAMAGED BATTERIES
Emmet County CANNOT accept damaged batteries (i.e. bloated, punctured). Our battery recycling partners, Battery Solutions offer a damaged battery shipping kit here: https://batterysolutions.com/product-category/damaged-battery-kit/.
Prevent Battery Fires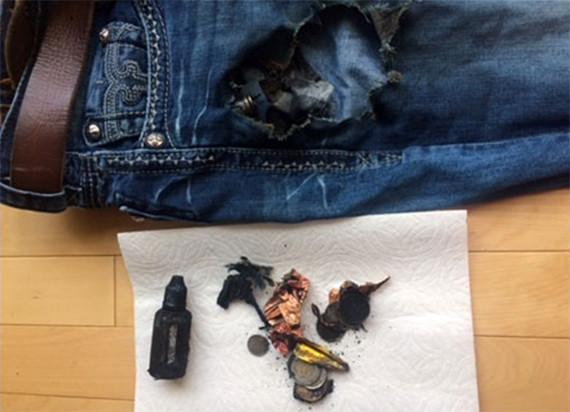 The Problem: If battery terminals come in contact with metal, they can spark or short circuit causing fires. The most common example we've heard is of guys putting batteries and coins in the same pocket then noticing the battery getting very hot and even burning their pants. Battery fires have become more common as more formulations have been developed and we have come to use them in so many tools and toys.
An Easy Solution
Tape the terminals
of batteries 9 volts or greater AND
all batteries from electronics
with clear tape before storing or recycling batteries.
A couple of handy alternatives:
individually bag larger batteries in clear plastic bags.
save the packaging from batteries of types you use frequently and use it to store your dead batteries. When package is full seal it shut in such a way that the batteries can't get loose.
Required:
by United States Dept. of Transportation rules
by Emmet County Recycling
by Battery Solutions, the company which recycles your batteries into commodities for industrial and agricultural use.
to protect your home or business!
Bottom Line: Before storing or recycling any batteries, please tape the terminals of batteries 9 volts or greater and/or from electronics.
---
Recycle Fluorescent Light Bulbs

WHAT
Fluorescent Light Bulbs (technically called "lamps") only
But NO:
NO Incandescent light bulbs
NO Halogen light bulbs
WHERE
Fluorescent bulbs are accepted at the Drop-off Center in the Hazardous Materials Recycling area.
HOW
Maximum accepted free: 10 per customer. If you have more than 10 bulbs, you will be charged the business rates for them. Businesses, please consider contacting our light bulb-recycling partner about working with them directly. Clean Lites: 800-778-6645.
Accepted FREE from Emmet County households. Businesses (including landlords), institutions and organizations please call 231-348-0640 for rate and packing information.
Avoid breaking the bulbs. The mercury inside the tube can escape when the bulb is broken.
Fluorescent light bulbs are accepted for recycling because they contain mercury (a very potent neurotoxin and environmental pollutant).