5 Organizing Tips for Easy Recycling
Here are some simple ideas and resources to rein in your recyclables and to communicate to your family or co-workers what goes in which bin!
#1: Make It As Easy As Throwing It In the Garbage
At Emmet County Recycling we're always striving to make recycling more convenient for you. You can make it convenient at home by aiming for recycling to be as simple as throwing things in the garbage anywhere in your home. "Wastebaskets" are standard equipment in most rooms; why not "recycling baskets"? And, like wastebaskets, they would be emptied into larger containers in the garage/basement/utility room/laundry room or outdoors. These photos are examples, in action in real homes and offices in northern Michigan…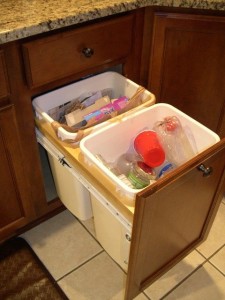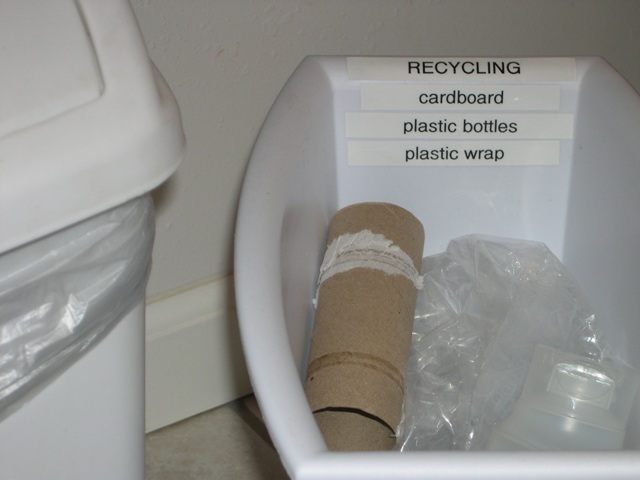 ---
#2 Use Our Eye-catching Recycling Tote/Bin Labels
Print out color-coded labels for your recycling totes and bins. Just click on the image to access a printable file!
With these colorful labels, everyone will know at a glance what goes where. They're sized to fit neatly on Emmet County's curbside totes and stack-able recycling bins. Set the page orientation to "landscape" for this size. If you'd like them smaller for use on wastebaskets, set the page orientation to "portrait." To keep them looking neat longer, you may want to have them laminated after you cut them out. Copy shops provide this service for a couple of dollars per page.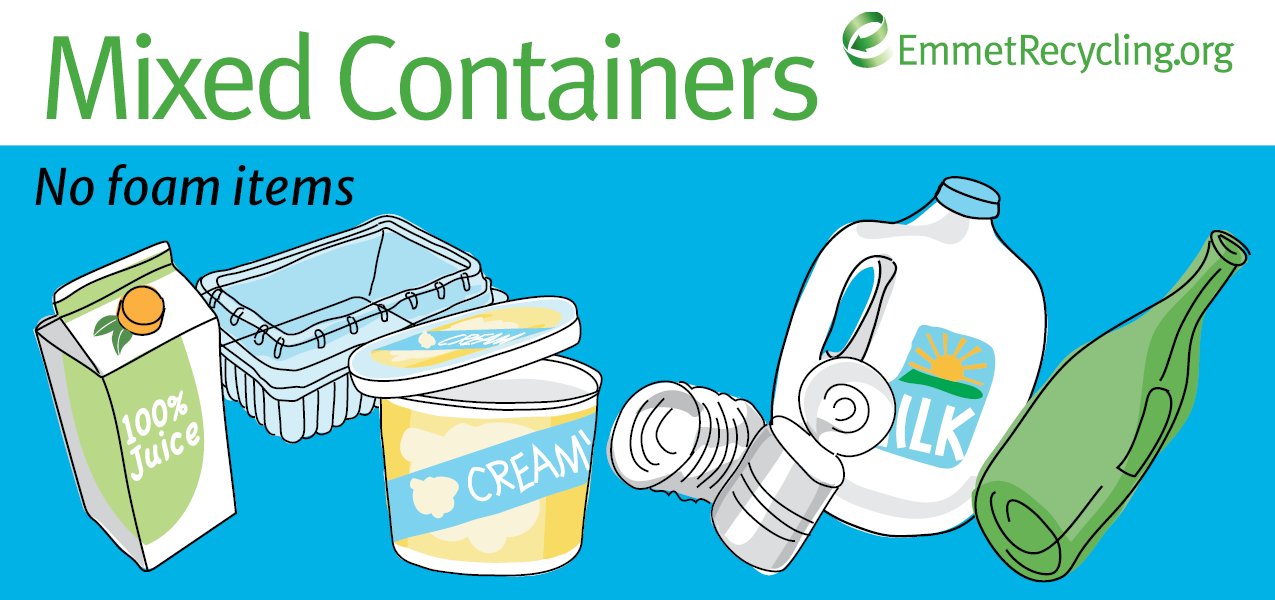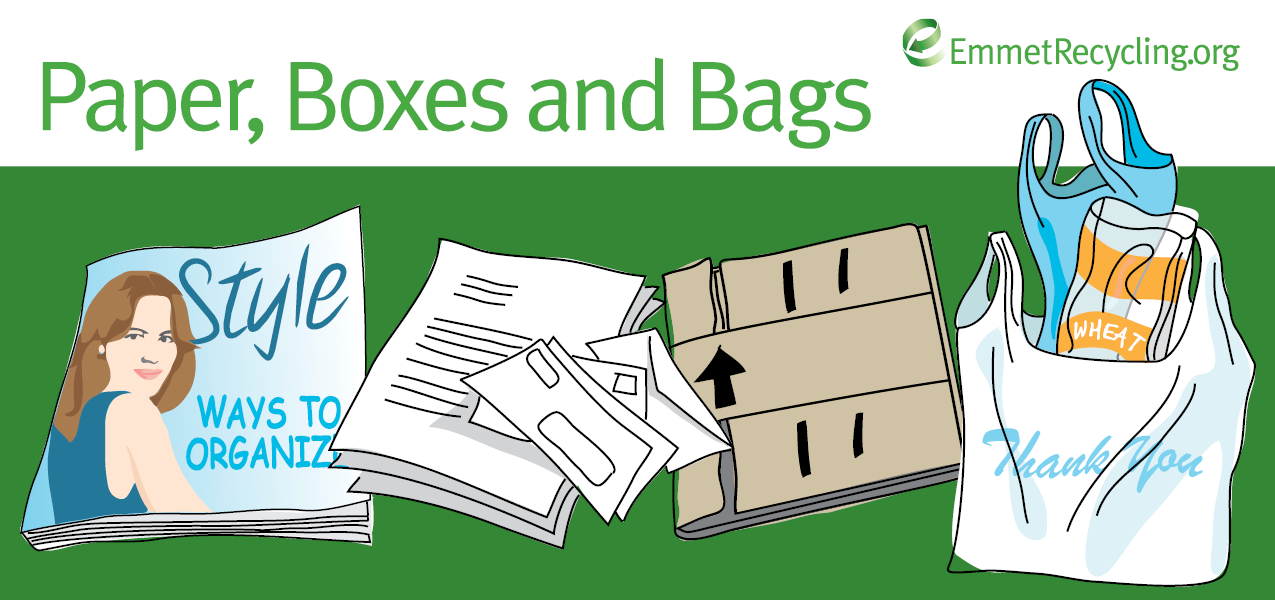 Print Out Additional Recycling Labels and Flyers
---
#3 Martha Stewart Recycling Ideas
Thinking outside the bin… Here are some clever recycling storage ideas from Martha Stewart Living magazine. The images are from back in 2003, when you had to keep glass, plastic, and cans separate, but the ideas could easily be adapted to the dual-stream system with its two simple categories: "Mixed Containers" and "Papers, Boxes, and Bags".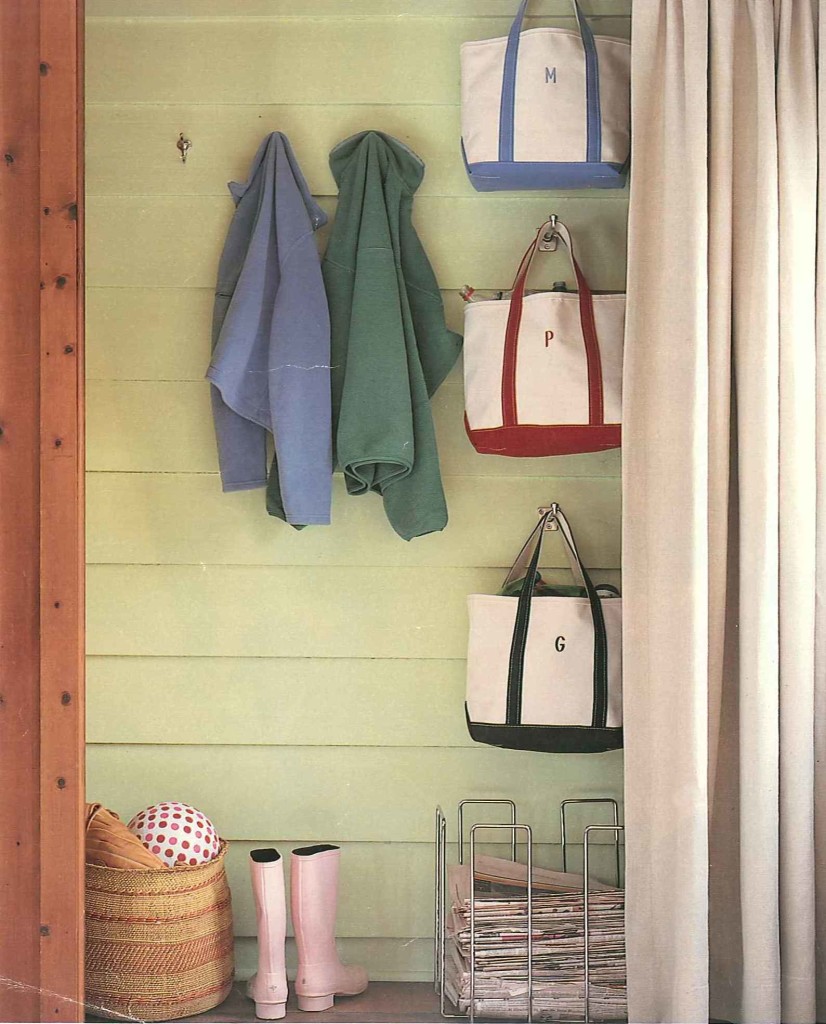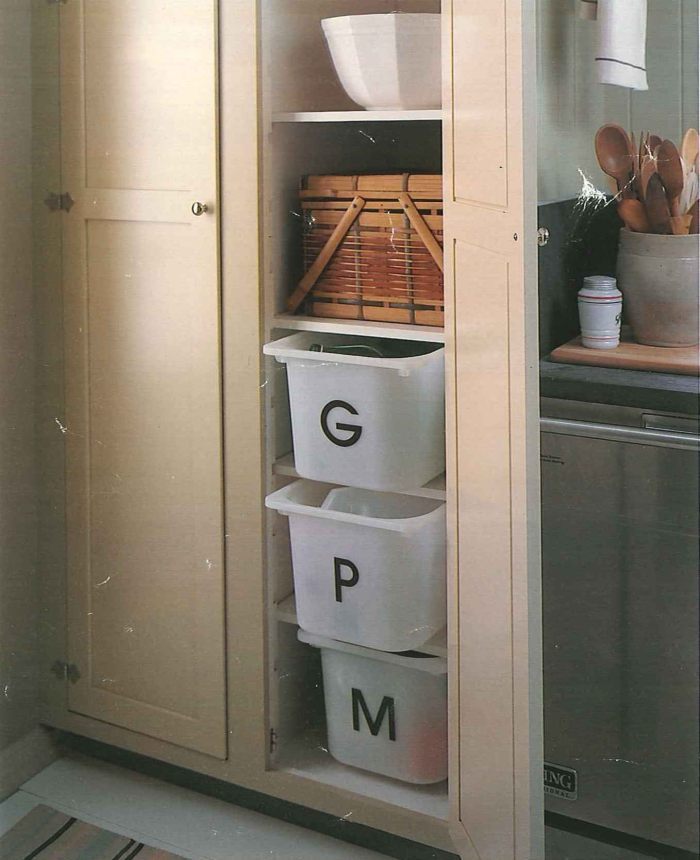 ---
#4 Rubbermaid 2-in-1 Recycler to the Rescue!
This nifty freestanding two-bin recycling station gives your recycling storage a streamlined appearance and the bins lift out with handles for easy emptying. Great for:
staging recyclables in the kitchen
apartments
small households
small offices
the break room at work
---
#5 Burly Rubbermaid Stackables
These handsome bins are available in three sizes (20.5- and 24.5-gallon shown, 36-gallon also available) and are made from 100% recycled materials. Great for workplaces, garages, shops, etc.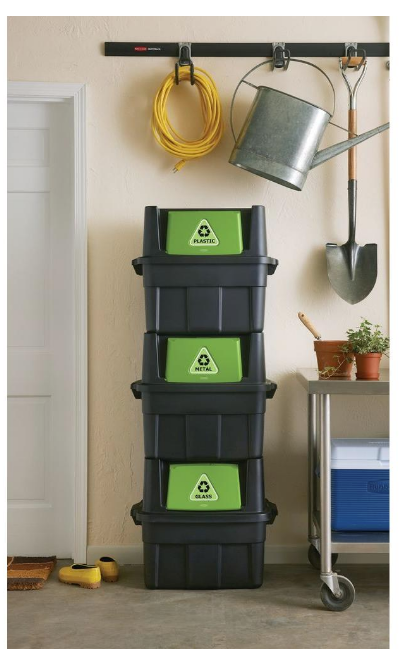 ---